It's time to showcase your talent for capturing extraordinary images reflecting any field of geoscience. Entries are now open for the EAGE/EFG Photo Contest 2023!
Submissions deadline: 17 March 2023.
Held under the theme 'Legends of Geoscience', all members of EAGE and EFG's national associations are invited to submit their photos in the following six subcategories:
Sustainability in Geosciences – images depict how geosciences and society are directly interlinked in addressing sustainability issues.
Women Geoscientists – images focus on women who chose a career in different fields of geosciences.
Landscape and Environment – images portray the beauty and variety of the fascinating geoscience world.
Working together in Geosciences – images show impressions of 2-3 persons collaborating on a topic.
Digitalization and Innovation – images focus on the latest ground-breaking technologies that enable innovation and industry transformation.
The New Generation of Geoscientists – images portray students and young professionals working in different fields of geoscience.
You may only submit a maximum of two (2) photos.
Photograph's guidelines:
They must be copyright free.
Resolution: High resolution (300 dpi)
Size: Minimum 1920 × 1080 pixels.
The photograph must have a title, when and where it was taken, as well as a little story behind the shoot.
All entries will be reviewed by experts and the accepted photos will be published online, so that all EAGE and EFG members have the opportunity to cast their votes, first, for choosing the 12 finalists, and then, for the top three photographs.
The winners will be announced in September 2023, with the images being awarded the 'Legends of Geoscience' title, along with great prizes. Start looking for the best shoot and join this year's Photo Contest!
Read more at the EAGE/EFG Photo Contest 2023 website.
Check out the '2022 Legends of Geoscience':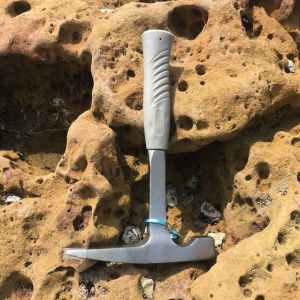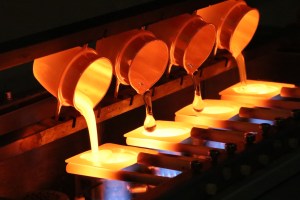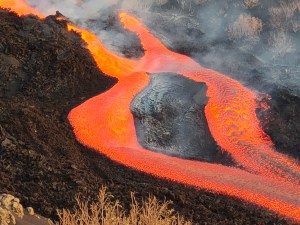 In their order (from left to right): 'Geological terrain in Jamestown Ghana' by Asonkey Alexander © (Jamestown, Accra, Ghana); 'Melting the secrets of rocks' by Martha Papadopoulou © (University of Leicester, U.K.), and 'Lava flows in La Palma volcanic eruption 2021' by Manuel Regueiro © (La Palma island, Spain) EAGE/EFG PHOTO CONTEST 2022.