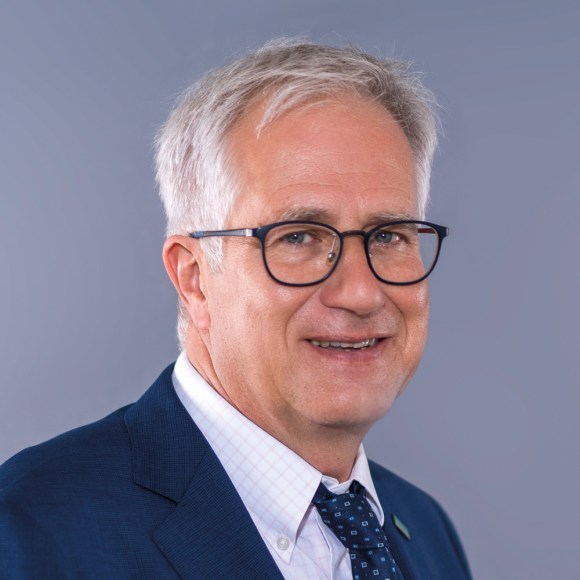 candidate for Vice-President
EAGE has been a leader in geosciences and engineering since its founding, and I am honoured to be nominated for vice-president of an organisation so dedicated to its mission and members.
The energy environment is quickly evolving toward more sustainable and environmentally friendly alternatives. 
The entire history of the natural resources industry has been one of continuous challenges, matched by adaption and innovation. From the outset, the energy sector has been wide open to innovation and modern technology. Technological advances have constantly shaped and re-shaped every stage of the industry, from exploration right through to final usage.
While industries worldwide are making significant bets on a wide range of new technologies and new energies, the energy sector is also concentrating on digital breakthroughs that promise to transform our industry as fundamentally as in other sectors. This transformation is amplified by the pandemic which has disrupted people's work lives, helping many realise that they can be productive while working from home.
For the future, I see several areas of focus:

Promote diversity and engagement at regional level and sister societies.
Expand the role of geosciences and engineering in meeting environmental challenges.
Expand our international footprint to be more global and younger.
Questions about energy and environment are complex but crucial. Sometimes the dominant voices in the debate today are very emotional, but fortunately professional associations like EAGE encourage debate. It is important that geoscientists and engineers like you can share your visions and help to shape our future.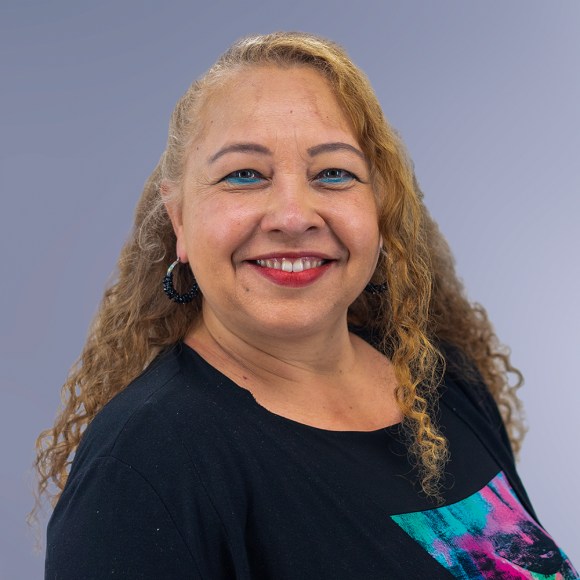 candidate for Vice-Chair O&G Geoscience Division.
I am a Geologist, and Petroleum Engineer with a Master in Petroleum Engineer, currently Reservoir Director at an international company in Colombia.
26 years of experience in Oil and Gas industry-oriented to reservoir characterization studies in special for heavy and light oil, and gas fields, focused on technological management.  Huge expertise in geomodelling, generation, and implementation of the oil field development plans and Reserves Certification.
I was Advisor of the EAGE Board in Latin America during 2015 supporting the opening of an office in Colombia, I was President of ACGGP- Colombian Association of Petroleum Geologists and Geophysicists (2011-2012), and ACGGP- Board Member from 2009 to 2012.
As Vice-Chair belonging to the oil and gas Geoscience Division, I expect to advise in the different Technical Programs of the multidisciplinary studies, giving my recommendations for workshops, special sessions, and any support as appropriate. 
Since my directive position and as a woman in the industry, I am looking to spread the EAGE in my community and encourage the activities in Latin America.
I would like to promote the diversity of this EAGE Association worldwide including cultural aspects from Latin America and reinforcing topics that are in resonance currently in the oil and gas industry through networking with professionals, national companies and agencies, university professors, and students. Additionally, I would like to interchange, here in this side of the world, the European point of view regarding the transition to green energy in the medium future.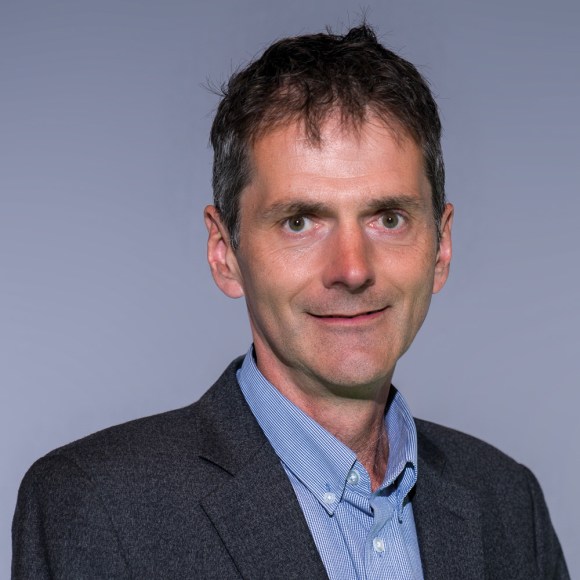 candidate for Publications Officer
I strongly believe that EAGE must continue to lead and represent Earth Scientists and Engineers as we navigate through our uncertain futures. Our journals are strong and represent quality in an increasingly flooded marketplace. In EarthDoc we have a leading repository of current and past research, and how it and all EAGE's online offerings develop will be key to the future success of our publications.
Our publications portfolio is closely knit with the Education programme. Traditionally this has been in the form of hard-copy books, then both physical and e-books. In the future, I would like to see how we can capture new avenues of remote course delivery in alternative publication mechanisms.
We need to continually assess whether our publications continue to meet the needs of the membership. With current trends in digitalisation and the energy transition, I would like to consider launching new journals in these areas, and/or to collaborate with other organisations and journals in this arena.
I have derived huge benefits from my membership of EAEG/EAGE since 1991, especially from being able to present and publish my work in my early career. I am keen therefore to reduce barriers to participation in EAGE events and publications. EAGE should learn from the remote working forced on us by the pandemic to see what flexibility can be maintained for organising and attending remote sessions, and therefore improve inclusion of all members.
Throughout May 2020, a Ballot was held for five positions in the EAGE Board and proposals for changes to the constitution of the Association. We would like to thank all the candidates for standing for the election and all EAGE members for voting. Five candidates were elected, and all proposals were accepted by a majority of the votes. The next Ballot for the EAGE board members will take place in May 2021.
View the Proposed Changes to the Constitution 
here
. View the elected candidates below.
Pascal Breton – Elected for Secretary-Treasurer
Pascal Breton, born in 1966, graduated with MSc in Earth Sciences and Geophysical Engineer degree in 1989. With 30 years' experience in O&G industry, he began his career joining Elf Aquitaine in 1989 as geophysicist and developed expertise on borehole geophysics and seismic characterisation. He extended his competencies through R&D project dedicated to Well Steering Management. At the merger with Total in 2000 he was appointed head of "Seismic Calibration and Characterization" department providing services to all Total affiliates and then became team leader of "Reservoir Geophysics Methods" group. In 2007 he decided to move to Human Resources becoming head of "E&P Higher Education Relation" developing strong collaboration with academics and youth. Naturally he moved to communication in 2011 as Vice-President E&P External Communication, promoting worldwide, TOTAL image and technical excellence. Currently Deputy VP E&P Communications he is also in charge of internal and external communications of the Total technological and R&D nerve centre located in Pau. During these 30 years Pascal has develop a large network of trust with main professional associations EAGE, SPE, SEG, AAPG, WPC, IPTC… Also attracted by human challenges he took a sabbatical year in 1998 to work as a volunteer and launch with a friend an NGO (ANAK-Tnk) based in Manila supporting Manila's most unfortunate children, living in extreme poverty in the streets and in the slums. Back to France, he continued his volunteering commitment by creating and being president of the French and international branches of ANAK-Tnk to promote it and raise funds.
Esther Bloem – Elected for Vice-Chair Near Surface Geoscience Division
Esther Bloem holds a Ph.D. in Environmental Sciences from Wageningen University and Research, The Netherlands (2008) and a M.Sc. in Mining and Petroleum Engineering (specializations: Applied Geophysics and Engineering Geology) from Delft University and Technology, The Netherlands (2002). Since 2008, she works as a research scientist at the Division of Environment and Natural Resources at the Norwegian Institute of Bioeconomy Research (NIBIO). She works on issues concerning the environment, hydrogeology, agriculture, food security and climate change. Her research focus is on the impact of soil infiltration systems, irrigation systems, use of pesticides, potential salinization of the soil, groundwater extractions, saltwater intrusions, landfills and sewage spills, agriculture, industry (including airport activities) on soil and water quality. With her work she contributes to sustainable resource management, the reduction of negative environmental effects through development of measures, sustainable land use, and the Sustainable Development Goals (SDGs) of the United Nations. She has research and development experience in Norway, the Netherlands, France, Germany, UK, Australia, Bangladesh, India, Ethiopia, Kenya, Malawi, Rwanda, South Africa and Tanzania. She is an active member of EAGE, IAH, and EGU. She is the Technical Programme Officer for the Near Surface Geoscience Division (NSGD) and near surface representative in the Technical Programme Committee (TPC), both since 2017.
Caroline Le Turdu – Re-Elected for Membership and Cooperation Officer
Caroline Le Turdu has been working in the Oil & Gas industry for the last 20 years. After a PhD in Structural Geology in 1998, she started her career in Norway as a 2 years Post-Doctorate in Elf Petroleum Norge in Stavanger. In 2000, Caroline joined a Norwegian startup called Technoguide which developed the software Petrel as a Technical Account manager for the European and Eastern Europe markets. In 2002, Technoguide was bought by Schlumberger. With Schlumberger, Caroline was exposed to many different geosciences and sales positions with worldwide exposure in Norway, Indonesia, Nigeria & Angola, France, Scotland and Brunei. Caroline has been active with the EAGE Women in Geoscience & Engineering as a Chair since 2015 & co-Chair since Nov 2013. Caroline is also volunteering as coach and mentor (Schlumberger & EAGE WGE Mentoring Program initiated in 2016). She is enjoying sharing her technical knowledge through the Schlumberger Eureka Network as the SIG Leader for Reservoir Characterization since 2015. She is also part of the scientific selection panel for the Faculty for the Future Schlumberger Foundation.
Aart-Jan van Wijngaarden – Re-Elected for Technical Programme Officer
Aart-Jan van Wijngaarden graduated in 1992 from the Delft University of Technology with a MSc and a PhD in 1998. In 1992 he started his career with Geco-Prakla in seismic processing. In 1994 he returned to the Delphi consortium at the TU Delft, where he graduated in 1998. In 1998 he joined the Norsk Hydro Research center in Bergen Norway, where he worked on seismic imaging and inversion, 4D interpretation and rock physics. In 2001 he became leading advisor for seismic data analysis. In 2005 he became the discipline leader for geophysics in the Troll Petech team. After the merger of Norsk Hydro and Statoil he became leader for the Lithology and Fluid Prediction group in Global Exploration Technology. In 2010 he moved back to research to lead the carbonate exploration research group. From 2016 he has been leading one of Statoil´s strategic research projects on Petroleum Systems. He is an active member of both EAGE and the SEG. He has published and presented a number of articles at conferences on topics including prestack imaging, seismic inversion and characterization, and organized rock physics and 4D related workshops for EAGE and FORCE. He is the current Technical Programme Officer.
Colin MacBeth – Re-Elected for Education Officer
Professor MacBeth received a B.A. and M.A. in Physics from the University of Oxford in 1980 and a Ph.D. in Geophysics from the University of Edinburgh in 1983. After postdoctoral studies in Trieste and Utrecht, he joined the British Geological Survey in 1985, becoming Principal Scientific Officer in 1991. He was project director of the Edinburgh Anisotropy Project from 1994 until 1999. In 1999 he moved to the Institute of Petroleum Engineering, Heriot-Watt University as Professor of Reservoir Geophysics. There he established the Edinburgh Time-Lapse Project (ETLP) in 2000. After 18 years of research, the consortium is now entering its seventh phase of sponsorship. Professor MacBeth has published over 240 journal papers and conference publications in topics broadly related to seismic reservoir characterization, and won the Conrad Schlumberger Award from the EAGE in 2007. His main research interests are in quantitative 4D seismic interpretation, integration of 4D seismic and reservoir/production engineering, monitoring of improved and enhanced oil recovery, and seismic history matching. Professor MacBeth is a member of the European Association of Exploration Geophysics (EAGE), Society of Exploration Geophysicists (SEG), Society of Petroleum Engineers (SPE), Petroleum Exploration Society of Great Britain (PESGB), Royal Astronomical Society (RAS), and Royal Scottish Society of Arts (SSRA).