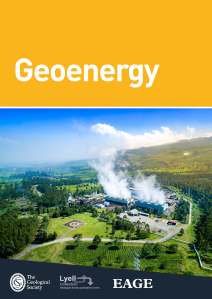 EAGE and the Geological Society of London are proud to present Geoenergy, our new co-owned journal that will be launched in January 2023. In tandem with its sister journal, Petroleum Geoscience, it will focus on the publication of timely and topical research in subsurface geoscience and the emerging energy transition field.
Officially announced in June, at the 83rd EAGE Annual Conference & Exhibition, Geoenergy's key topics are expected to include energy storage, geothermal energy, subsurface disposal and storage, hydrogen energy, critical minerals and sustainability.
A free one-year online subscription to Geoenergy will be added to your membership benefits in January 2023, next to the access of your journal of choice: Petroleum Geoscience, Near Surface Geophysics, Basin Research or Geophysical Prospecting.
Welcoming the initiative, EAGE publications officer Peter Rowbotham said: 'With EAGE's priority to be member-centric, Geoenergy provides a home for those members wishing to publish their latest research and case studies in sustainable energies. By continuing to support the Petroleum Geoscience journal, both EAGE and the Geological Society of London acknowledge that energy transition encompasses both oil and gas as well as old and new non-fossil fuel energy topics'.
On the other hand, Rob Strachan, publications secretary from the Geological Society, said: 'The Geological Society is delighted to be developing its collaboration with EAGE… The geosciences have a key role in the development of sustainable energies and the energy transition, and we expect Geoenergy to become a leading outlet for publication of key work in this area by an international geoscience community.
Help us to build our new journal by sending your work!