Never has the expression a picture is worth a thousand words been more accurate. Just take a look at these great photos and you'll see what we mean.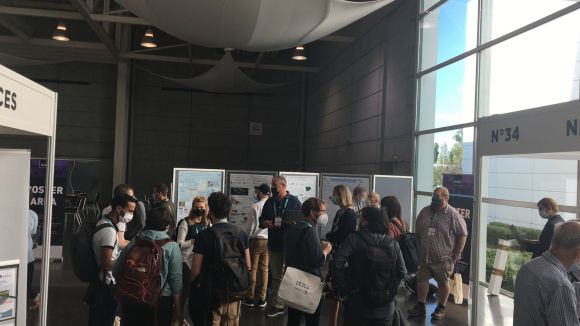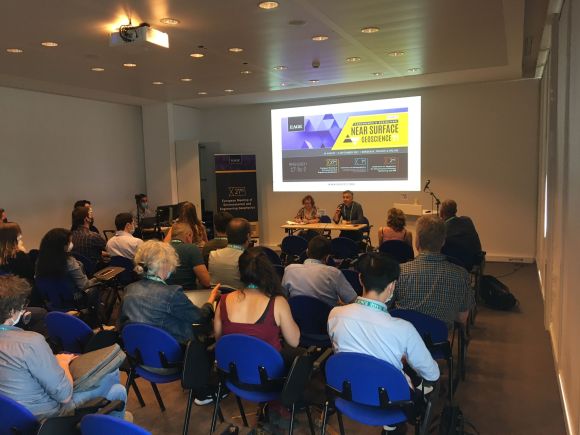 This is the welcome sight of the first big EAGE 'in-person' meeting in Europe since March 2020 when pandemic travel restrictions effectively put a stop to attendance at international meetings. 
Bordeaux brings it back
The occasion was the Near Surface Geoscience Conference & Exhibition 2021 event held in Bordeaux on 28 August to 2 September. It attracted members mainly from Europe but some from further afield as travel and health restrictions are being lifted. The highly successful event showed that we are ready and able to roll with our full calendar of events.
Most importantly we are now confident that the EAGE Annual Conference & Exhibition 2021 – and other upcoming meetings in 2021 – can be held successfully. 
Meeting safely
Our meeting in Bordeaux showed that the protocols for a safe and healthy event are easy to apply with minimum disruption. For those unclear, this is what you need to know:
All in-person meetings comply with the latest national and regional guidelines to minimize risk and ensure safety. 

Proof of vaccination or valid negative PRC test needs to be shown by delegates upon venue entry – an easy and quick process, creating a safe bubble for participants.

The latest information provided by the venue and local authorities is available on the event website. Delegates will also get a detailed overview of the current regulations in the days prior to the event.
With our flagship event coming up in October, make the EAGE Conference & Exhibition 2021 your return to in person conferencing and register for this long awaited event.